Professional Courses in Massage Therapy
                Swedish Massage
The Swedish Massage course is a pre-requisite for all Massage Therapy courses, which includes a wide range of dynamic massage techniques and movements to release tensions in stiff muscles and improve circulation.
This course includes an anatomy section that conicides with the manouvres learned and contains comprehensive subjects in anatomy. This knowledge, along with the techniques learned in the this course, will equip you with the skills every massage therapist needs to deliver a quality massages and achieve maximum well-being for thier clients.
Also covered in this Swedish course are topics such as professionalism, Code of Ethics, and business development. These classes provide students with a deeper understanding of the profession so they can start their career with confidence. 

Accredited Course:  400 hours credit
Location:                  418 St-Charles Avenue, Room No. 212,
                                 Vaudreuil- Dorion, Qc. J7V 2N1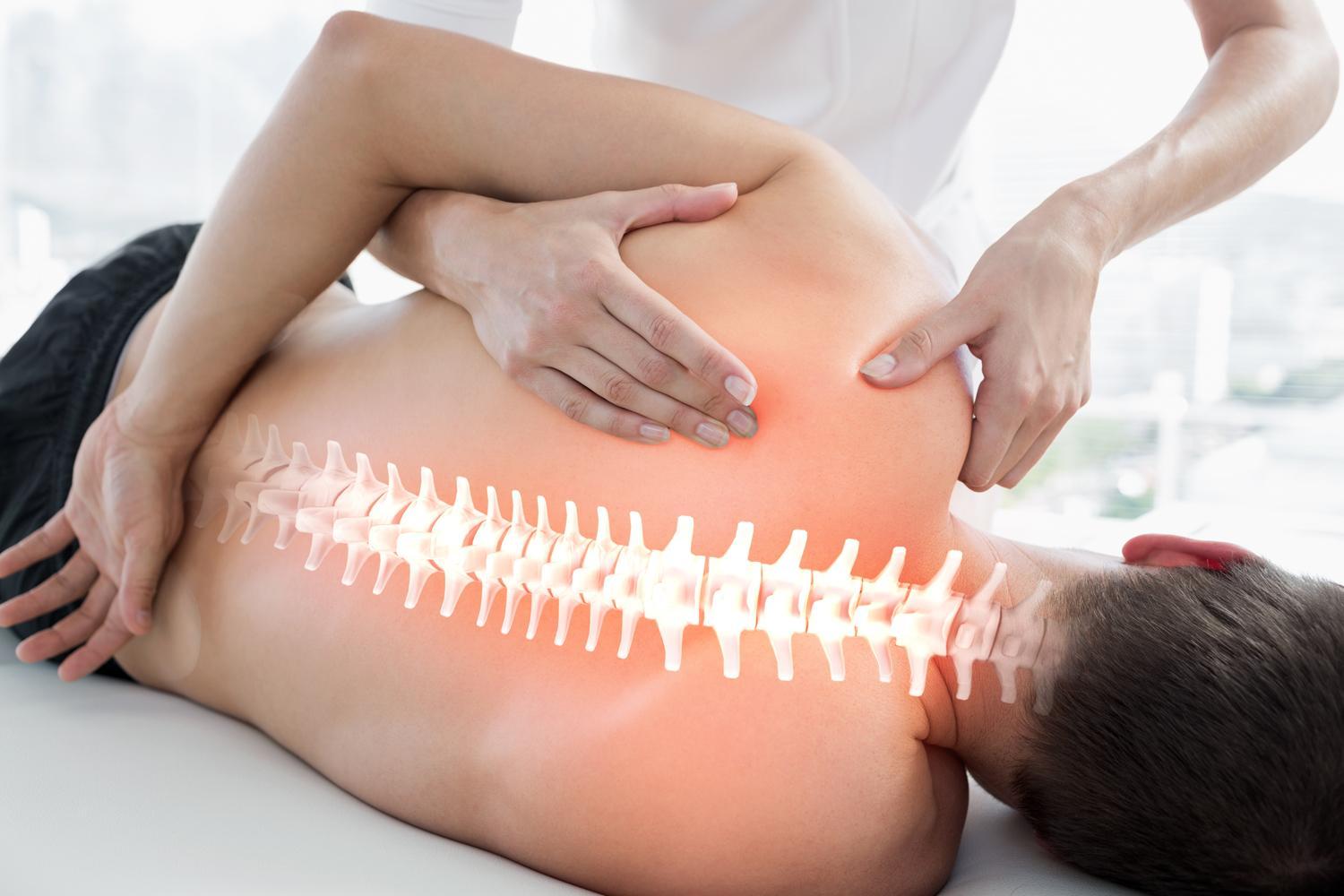 Swedish Course
for Saturdays starting March 18th, 2023
         From 1:00 -  4:00 pm
           Duration: 4 months
Swedish Course
 for Mondays starting March 20th, 2023
           From 1:00- 4:00 pm
           Duration: 4 months
UPCOMING SEMESTER
MARCH
2023
Note :  EMA Academy is an accredited school of the AMQ (Association des Massothérapeutes du Québec)
EMA Academy is registered as an educational institution and is not subject to taxes. 
All our prices are final. No taxes apply.
Classes held are dependent on the minimum number of students who register. Classes may be added or cancelled due to the demand.
Some class schedules may be subject to change if it is more convenient for the majority of students. 
Complementary Short Courses, 2019
Complementary Courses
Note: The Swedish Massage Course is a pre-requisite for all complementary short courses, except for Chair Massage.
Prenatal Massage:
This course explains how to correctly position the client, which areas of the body not to massage, and which oils to use. 
Research has also demonstrated that this type of massage reduces anxiety, alleviates depression symptoms and relieves pregnancy-related muscle and joint pain. It also improves labour and the well-being of both mother and child.

Cost: $190
Credit: 100 hours credit
Teacher:  
Time:  TBA
Date:
Chair Massage:
Acupressure is a method which derives from Acupuncture but does not make use of needles. This technique is also known as Chair Massage since it is practised on a special chair. It relieves pain and stress through massages and by applying pressure on the same points as acupuncture, while the receiver remains dressed. Besides, studies indicate that Acupressure helps reduce migraines and headaches.
Cost:  $155
Credit:  50 hours credit
Teacher:  Quentin Marcus
Time:   TBA
Date: 
Deep Tissue Massage:
Deep Tissue Massage allows you to work deeper into the muscles, using your hands, fingers, elbows or forearms. Movements must be executed accurately to benefit from the therapeutic effects of the massage and achieve well-being. 

Anatomy session specifically related to this course included.
Cost:  $330
Credit:  150 hours credit
Teacher: Guy Dupras
Time:6-9 pm
Date:  Starting April 22nd for 6 sessions
Therapeutic Massage:
The Therapeutic Massage places more emphasis on the treatment of acute problems or chronic issues that are pain-related such as headaches and migraines, neck pains, lower back pains, sciatica, bursitis, tendinitis, etc. This type of massage is more clinical and focuses on localized problem areas. Moreover, it also has a positive effect on blood circulation, the nervous and digestive systems, the heart and adrenal glands.

Anatomy session specifically related to this course included.
Cost: $335
Credit: 150 hours credit
Teacher: Guy Dupras
Time: 6-9 pm
Date: starting May 26th for 6 sessions
Massage for Juniors and Seniors
Juniors
Children are thrown into a fast-paced life early on. Too many stimuli cause stress, which weakens the immune system, raises blood pressure, contributes to attention deficit disorder (ADD), depression, and hyperactivity. All of these consequences can force the child to adopt a reactive behaviour. The techniques we offer have a positive effect on stress hormones, causing the recipient to be calmer.
Seniors
These techniques and knowledge help ease physical discomforts caused by conditions like arthritis or osteoporosis, and increase circulation to underutilized muscles. They also have a positive effect on people who have suffered a stroke.
The course is based on a soft-touch massage and focuses on joints, as well as on improving circulation.
Cost: $195
Credit: 100 hours credit
Teacher: 
Time: TBA
Date:
Hot Stone Massage
A Hot Stone Massage lasts around 1h30. It is not only an enjoyable experience providing prolonged relaxation but also has several health benefits.
During the session, the massage therapist will take the stones out of the water (46-49°C) using specialist tools and perform Swedish Massage movements. The heat, coupled with the massage techniques, offers complete relaxation, while also warming the entire body.
Cost: $270
Credit: 100 hours credit
Teacher: 
Time: TBA
Date : 
Sports Massage 
A Sports Massage is carried out before an event, after an event, and as a restoration/training massage mainly on-site at an event. It helps prevent muscle and tendon injuries, reduces the strain and discomfort of training and chronic strain patterns. This enables a rapid return to maximum training levels, thus allowing the athlete to recover more quickly from myofascial injury while also being less likely to experience chronic problems. Sports Massage Therapy promotes a preventive approach to athletic training whereby soft tissues are free of trigger points and adhesions, thus contributing to the improvement of peak neuromuscular functioning. It also stimulates circulation, soothes nervous tension, and prepares the athlete for optimal performance while reducing risks of injury.

Cost: $260
Credit: 100 hours credit
Teacher: Amanda Amorosa
Time: TBA
Date:
Reflexology
Reflexology is an alternative medicine involving the application of pressure on the feet and hands using specific techniques by means of the thumb, fingers and hand, and without using any oil or lotion. It relies on a system of zones and reflex zones that presumably reflect an image of the body on the feet and hands, with the assumption that such movements induce a physical change in the body.
Reflexology was introduced in the United States in 1913 by William H. Fitzgerald, M.D. (1.872 à 1.942), an ENT specialist who named it "zone therapy".  He used vertical lines to divide the body into 10 zones. Eunice D. Ingham (1899-1974) further developed Reflexology in the 1930s and 1940s, by focusing on the feet[3]. Mildred Carter, a former student of Ingham, later advocated for foot reflexology, describing it as a miraculous health method. A mailing from its 1993 publisher stated:
"According to Carter, not only does Reflexology cure the most serious diseases safely and permanently, but it also reverses the ageing process. Get rid of wrinkles, dry skin, age spots and blemishes for good. Thanks to Reflexology, you can treat yourself to a makeover without any discomfort or surgical constraints."

This course is approved by the Reflexology Association of Canada (RAC) and is delivered by Mary Swaine, Director of Intuitive Energetics. Mary is an N.D./Doctor of Naturopathy, Ph.D. in Spiritual Counseling, Intuitive Radionician, Colour & Sound Therapist, Hypnotherapist, Massage Therapist and Reflexologist.
She is the author of "Foot Reflexology" and has also published 15 books on healing and personal development, 11 children's books and 3 CDs. She also participated in radio interviews, which you can find on her website at www.energetiqueintuitive.com.
Cost: $975
Credit: 300 hours credit
Teacher: Mary Swaine
Time: 1:00 – 4:00 pm
Date: Next session in 2018. To be announced
Intuitive Massage / Aromatherapy
The first part of this course will be dedicated to the study of the different elements of Intuitive Massage and the development of intuition and higher psychic senses. This will lead us from psychic consciousness to intuitive consciousness, including the types and levels of extra sensory perception (E.S.P.). We will then cover the evolutionary pathway from the 5 senses to higher sensory perception, methods and techniques.
This course will study the healing of cellular memory. The massage will be performed on the back, legs, feet, arms, hands, neck, face and ears. This Intuitive Massage course will teach you how to be intuitive about what you usually see but are not aware of. It will cover several intuition topics, including the body and auras.
The second part of this course will focus on Aromatherapy. Students will learn how to prepare essential oil blends to produce physically healing oils for muscles, nerves, joints, pain, sciatica, rheumatism, flabby arms, cellulite and ageing.
This section will also cover what emotional and mental healing oils to use for specific painful emotional states or personal and spiritual development, as well as on what part of the body to apply them.
Cost: $695
Credit: 200 hours credit
Teacher: Mary Swaine
Day class
Time: 10:00 am -  5:00 pm
Date: To be announced
Note: Essential oils are not provided and must be purchased. A basic kit of essential oils will be provided in class.